The Apex of the Skin Diver Era
Switzerland, 1960s, this era was the pinnacle of research and experimenting in the Swiss watch industry, developing new and innovative devices. The Aquastar Deepstar chronograph marks one of those amazing developments. Within a few years of its release, the Deepstar soon became the avant-garde of the dive chronographs,  and due to its superior functionalities and features, it instantly grew a following amongst renowned apnea and scuba divers.
The Deepstar chronograph went beyond simply being a timing device to calculate many important and life-saving dive parameters, such as enabling the diver to plan multiple dives and avoid decompression sickness caused by nitrogen build-up in the body tissues. It was the patented Deepstar bezel, along with the French marine national tables that made the Deepstar chronograph one of the first attempts towards the introduction of an analog dive computer.
The Deepstar was not only gracious in its appearance but also resilient and robust, as exemplified during the Conshelf III experiment, where the Deepstar successfully performed at 325 feet for 27 days, as well as additional three days in the compression chamber. The Deepstar combines enticing aesthetics and innovative functionality. It is considered one of the most innovative devices of its category. The Deepstar chronograph was so successful that it remained in the Aquastar catalogues for another decade and became a valuable classic in the global vintage watch market. Branded by Lorenz in Italy and Duward in Spain, the Deepstar chronograph was equipped with two calibers from the legendary Valjoux (23 & 92) during its production lifespan.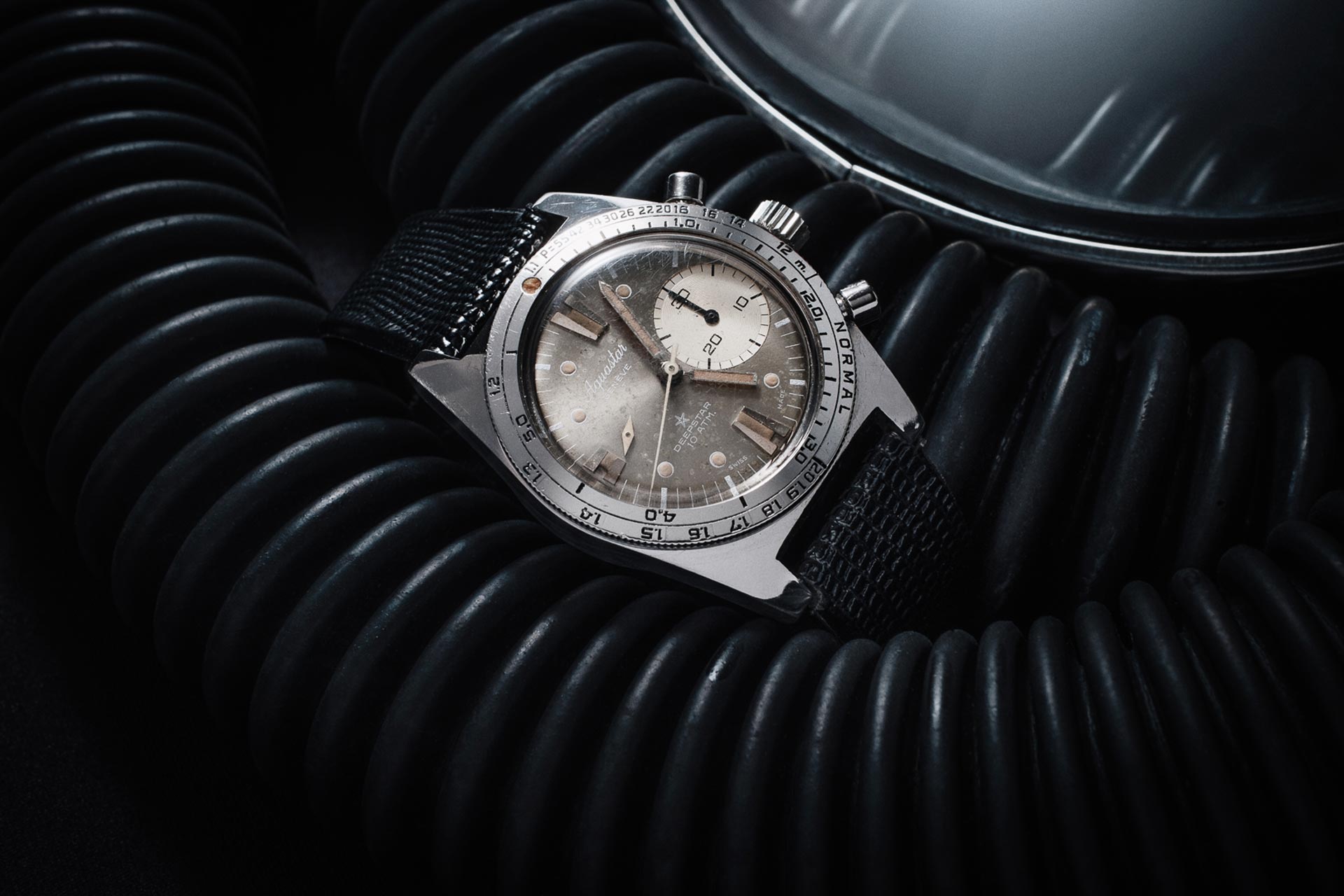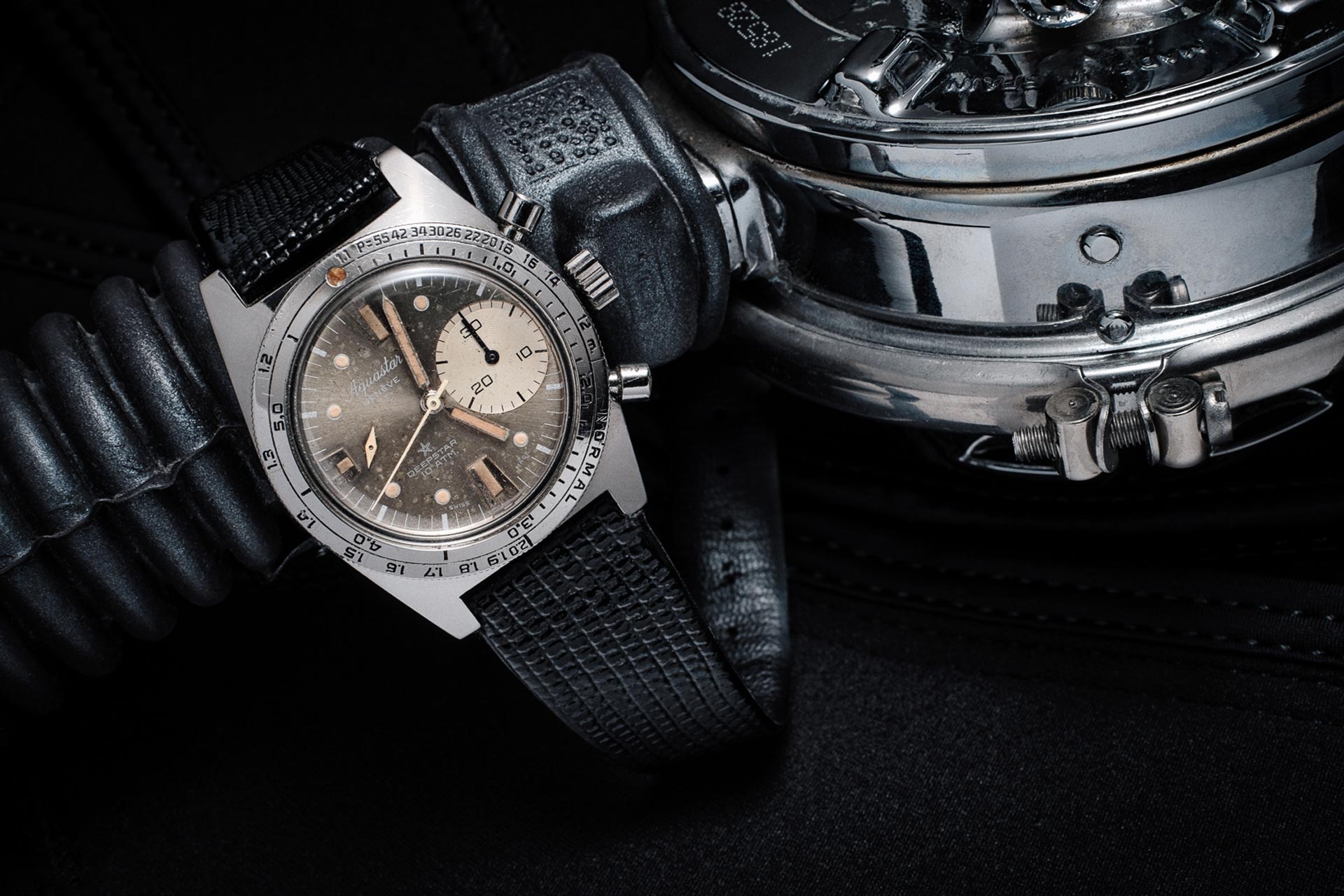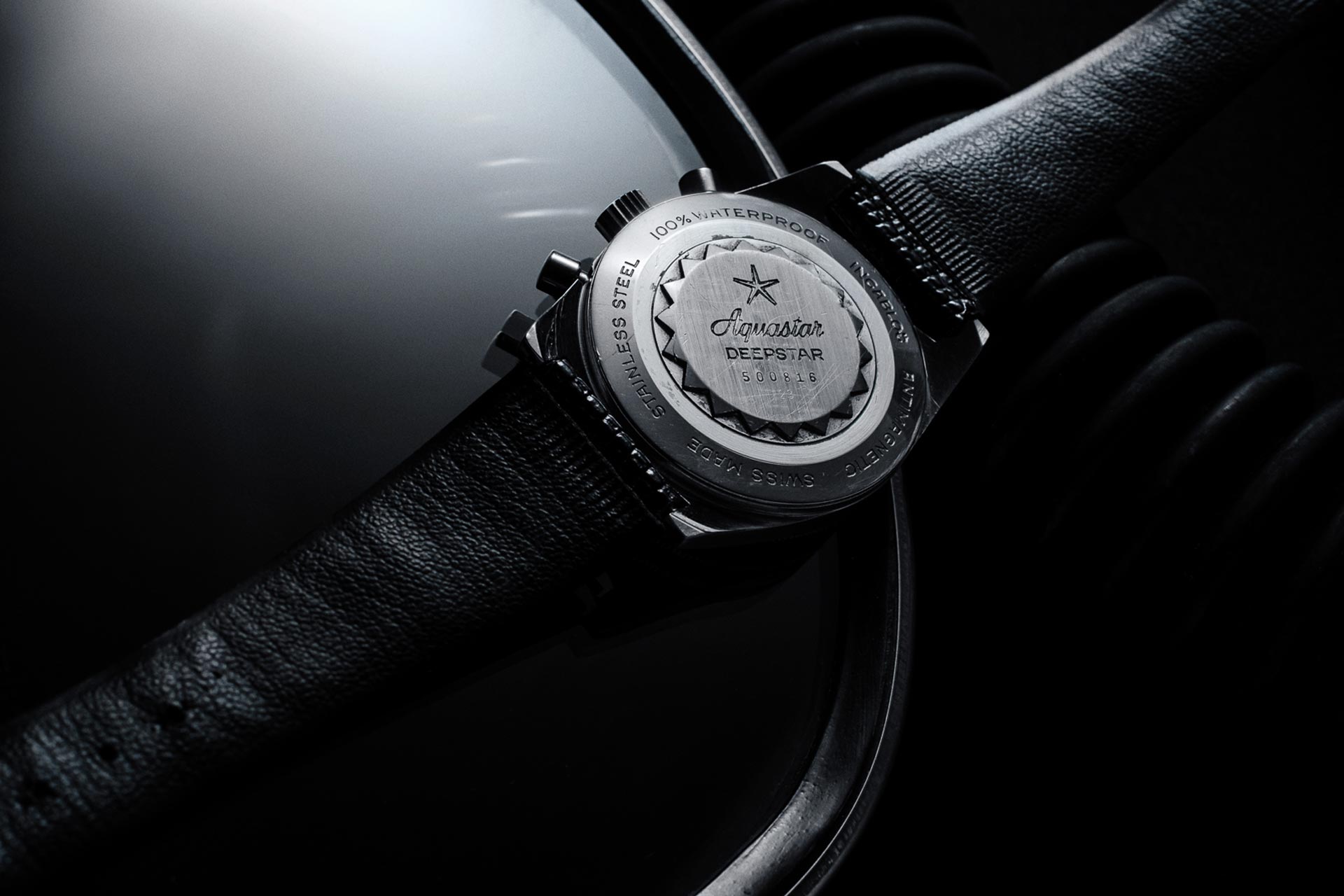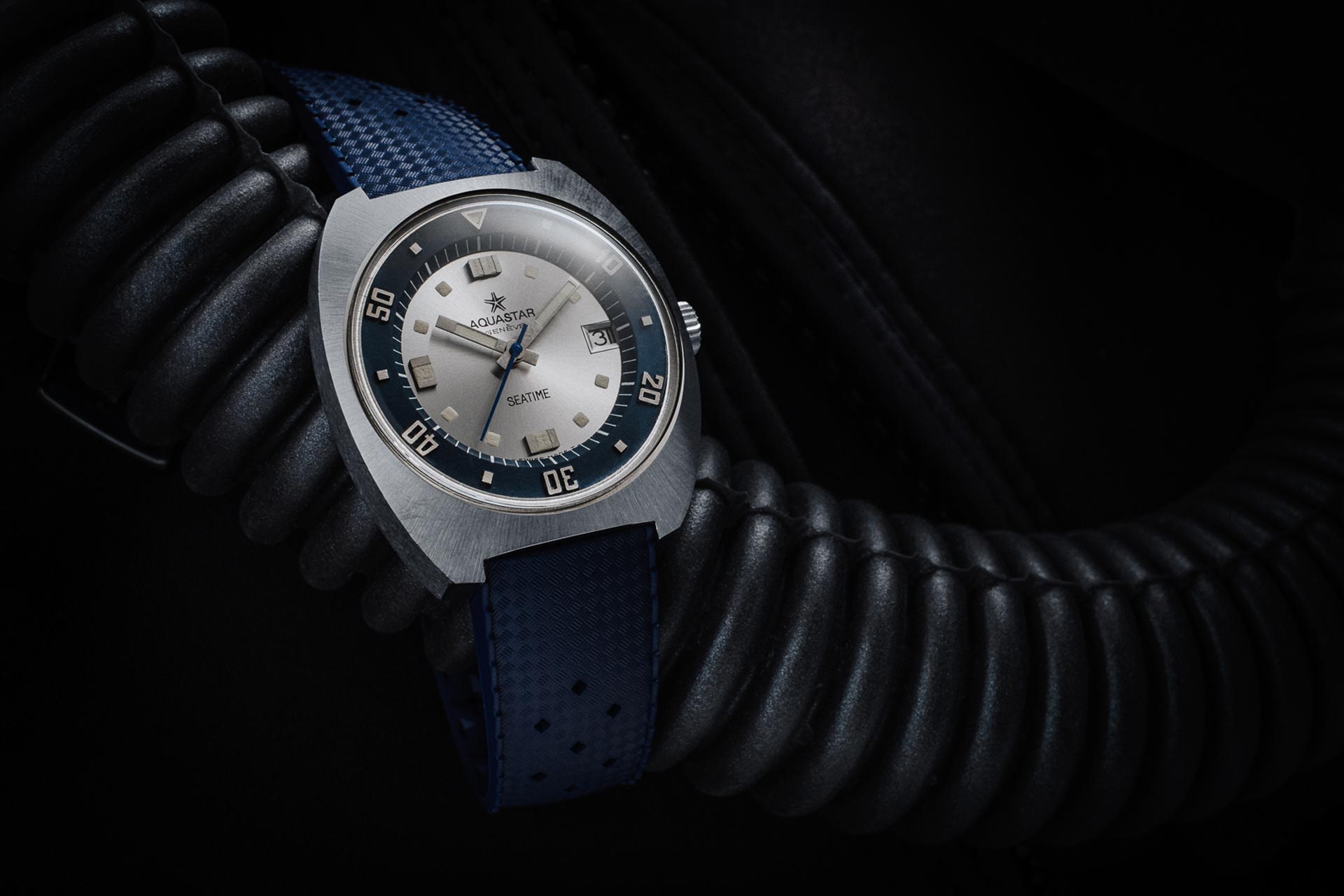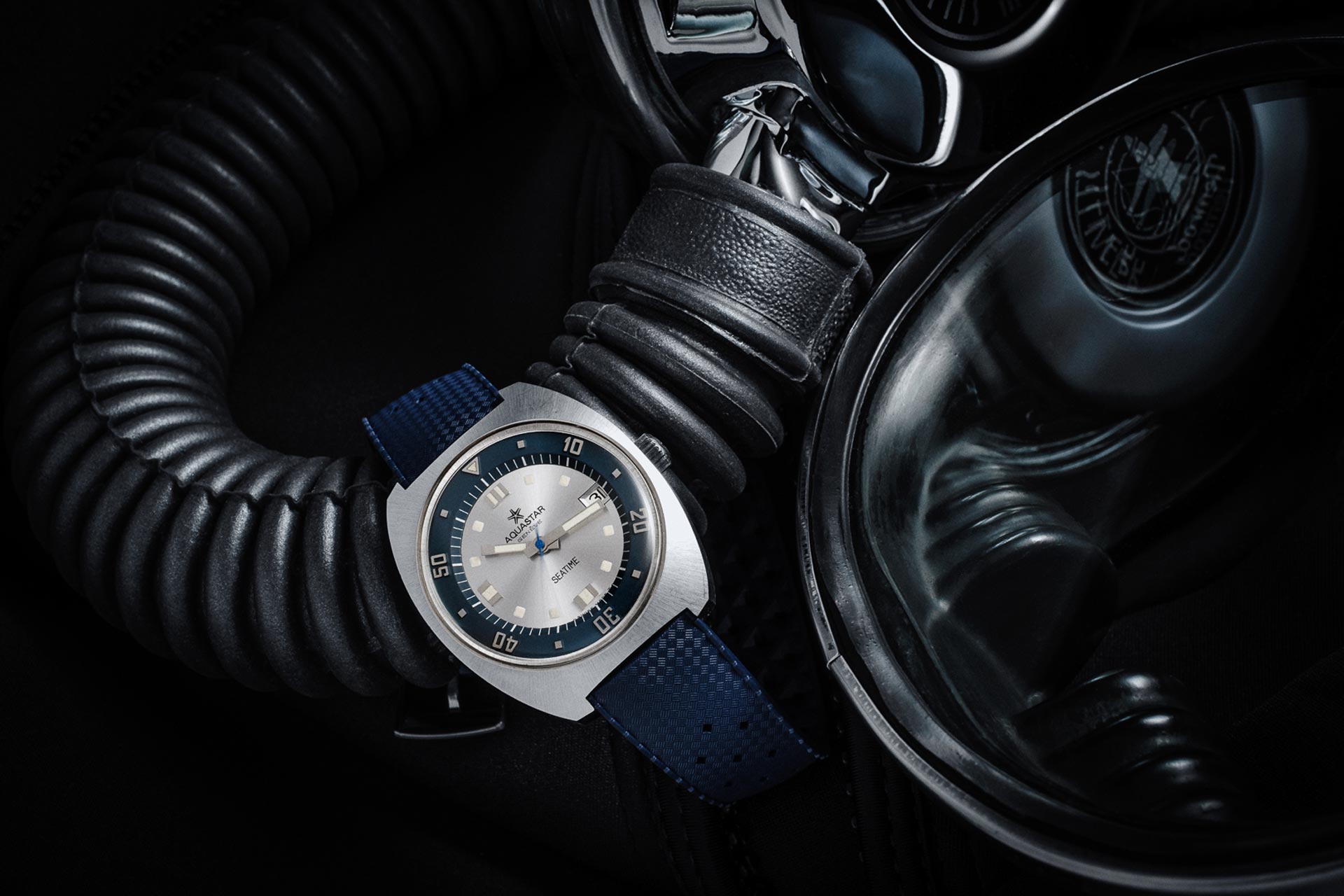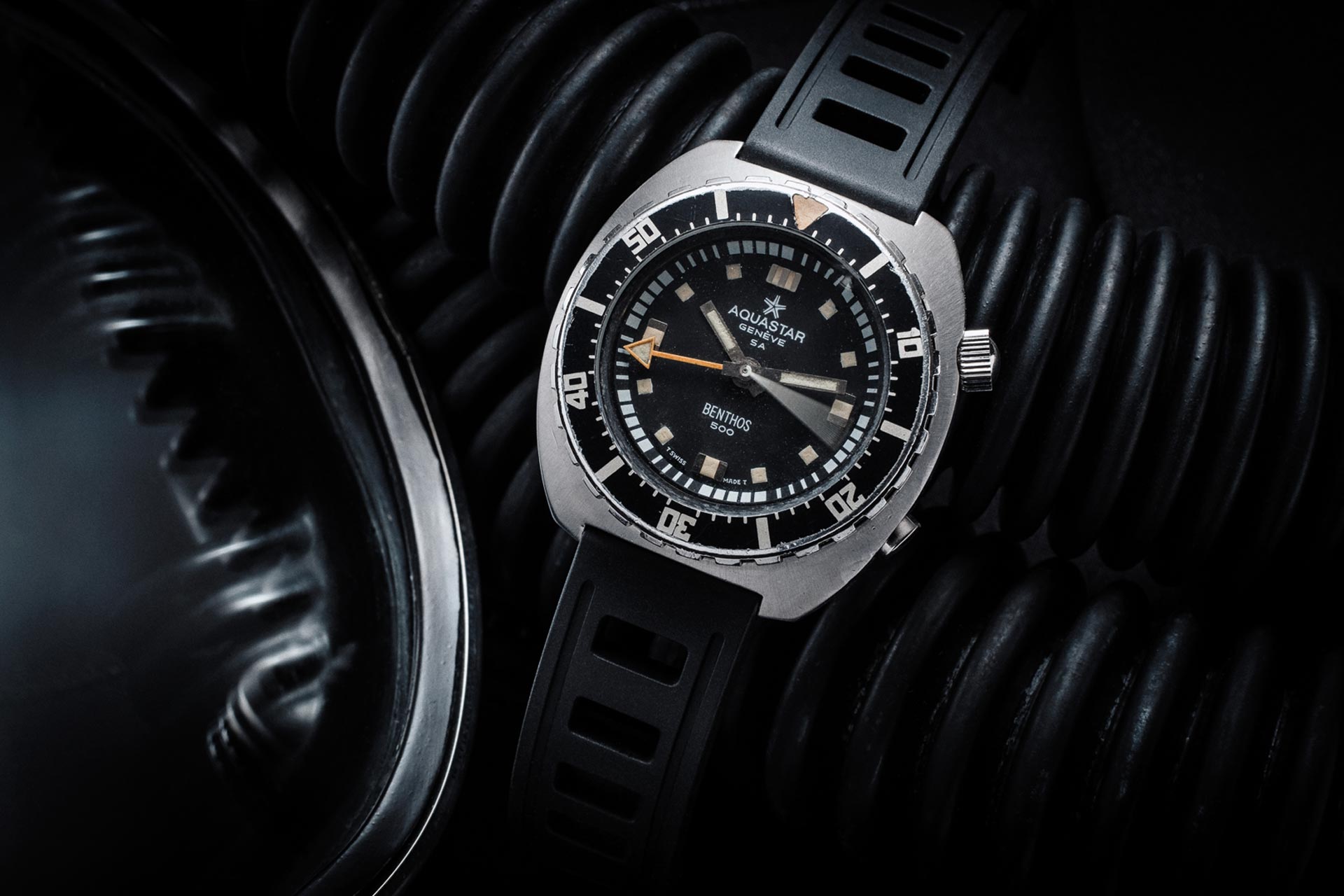 1968 AQUASTAR BENTHOS 500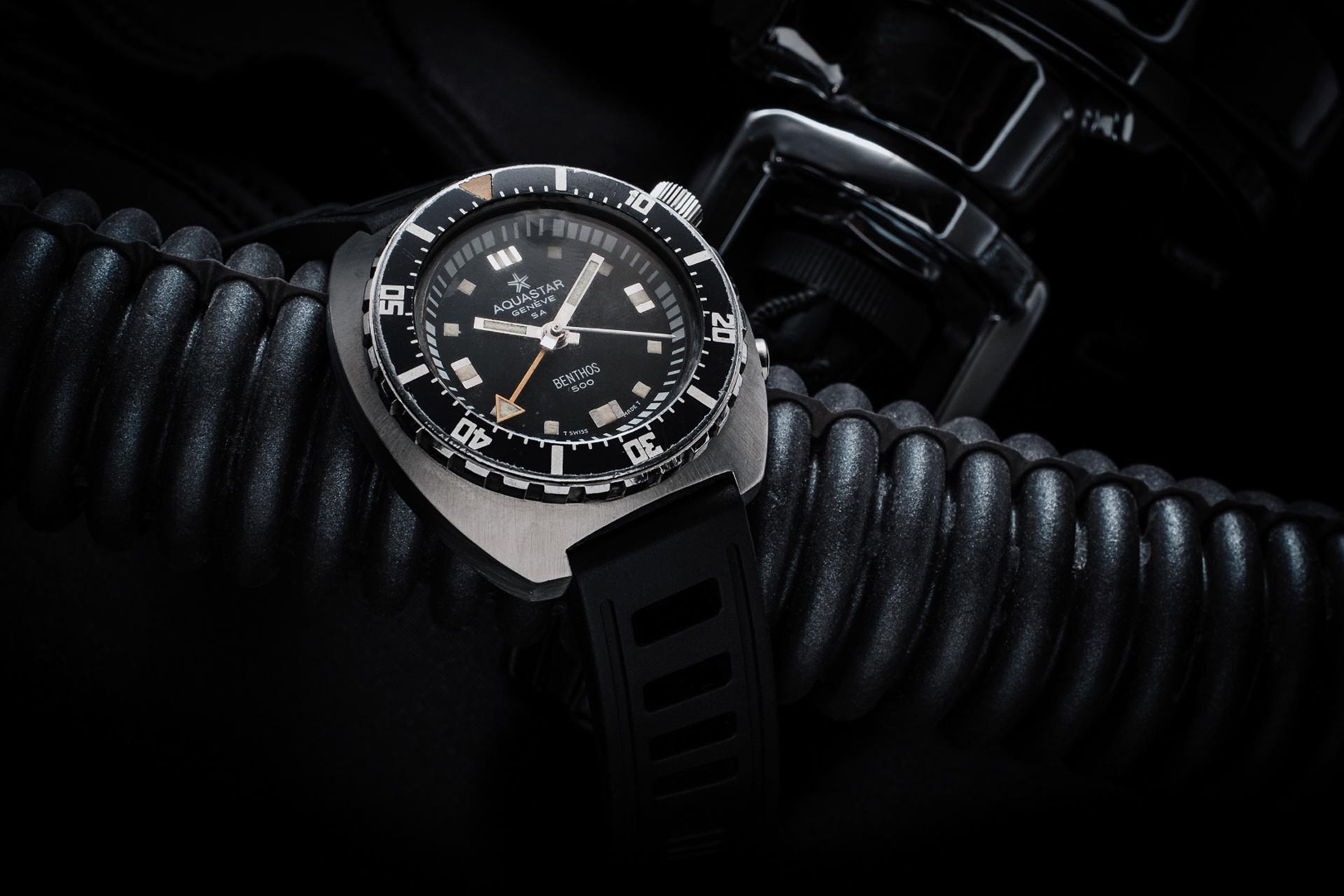 1968 AQUASTAR BENTHOS 500